I can 100% that in the very near future Bluehost, one of the web's best shared hosting provides will be launching additional services to users including VPS web hosting and dedicated web hosting.
Sources within Bluehost have said the company is company building all of the servers and have already placed many of them in their state-of-the-ark datacenter in Provo, Utah.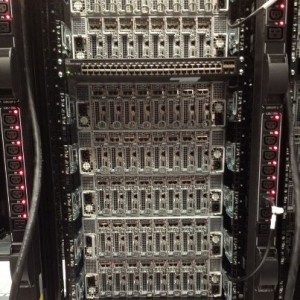 Bluehost's management on September 27 uploaded this picture to their Facebook page playing around with their followers saying, "I saw something new while walking through the data center today."
I can confirm that this image is indeed a picture of their servers that will be used exclusively for their brand new dedicated and vps services.
Bluehost has long been recognized as one of the best web hosting providers in the world due to their exceptional customer support, amazing features, and of course being able to offer all of this at an amazing price point! With our Bluehost promo link, users can currently purchase a shared web hosting account for only $3.49 a month.
Earlier this year we were first to announce that Bluehost would be launching their reseller web hosting program and we are please to now be the first to announce the addition of their new dedicated and vps plans.
With Bluehost's history of providing affordable hosting solutions I suspect the new vps web hosting and dedicated hosting plans will be priced VERYaffordablyand will allow them to directly compete with all major VPS and dedicated hosts. With the addition of these two new features Bluehost will be a complete full service hosting provider!
We will keep you posted with any updates regarding this topic; however, I suspect the new services will be launched within a month! Take a second and check out Bluehost's website for the latest.
Best Wordpress Hosting Providers
All three hosts offer FREE 1-click Wordpress installs making them the best Wordpress hosting providers.